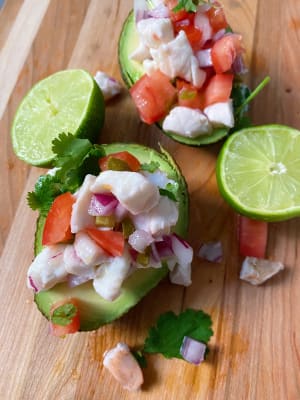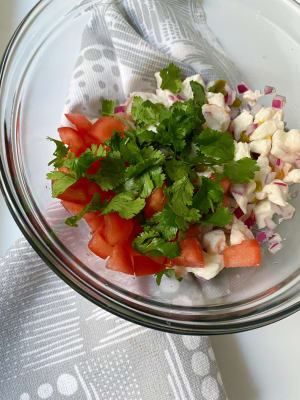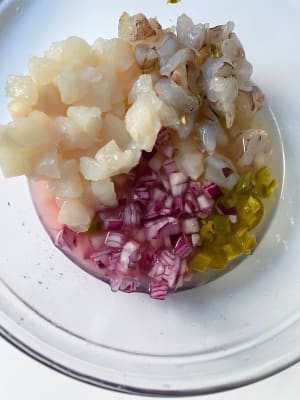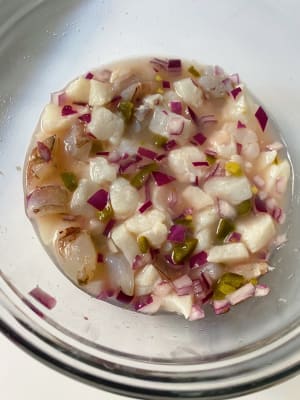 Total Time: 15 minutes of prep, 4 hours of curing
Instructions
1

In a bowl combine the halibut, peeled and deveined shrimp, jalapeno, onion, lime juice and salt. Cover and refrigerate for a minimum of 4 hours, and up to 6 hours.

2

To serve, toss the lime cooked fish mixture with cilantro and tomatoes; then spoon over avocado halves.
Notice: Content at this site is not intended to prescribe, treat, mitigate, prevent, diagnose or cure any medical condition or its symptoms, which advice should only be obtained from a qualified health professional.