Veggie-Packed Green Soup
Recipe by Megan Horsley


Ingredients
Serves 04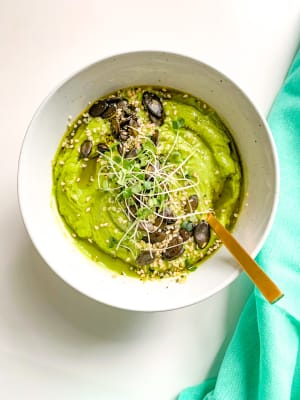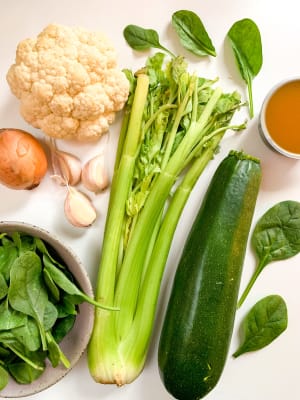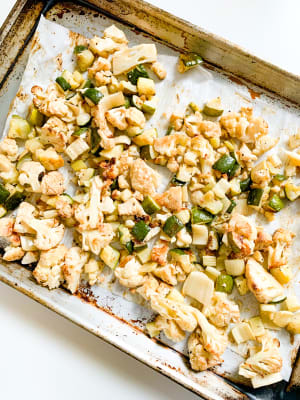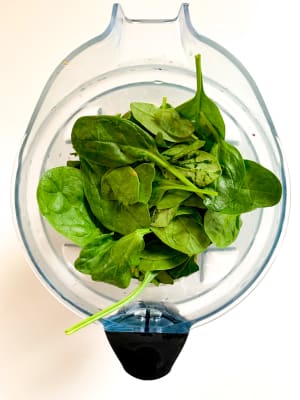 The bright green colour of this soup is sure to entice you to eat your greens! Packed with liver supportive and cancer-inhibiting ingredients like cauliflower, garlic and onion, plus gut-supportive fibre, this soup is definitely a nutrition knockout. If you're looking for a way to get more vegetables into your diet, this is an easy way to do it.
Instructions
1

PREHEAT: the oven to 375F. Line a baking sheet with parchment paper.

2

ROAST: toss all of the vegetables except for the spinach with olive oil, salt and pepper. Spread out on the baking sheet. Roast for 15 minutes, flip and roast for another 15 minutes.

3

BLEND: the vegetables in a blender or food processor with the water/broth and spinach. Adjust seasoning as needed.

4

GARNISH: each serving with hemp oil, microgreens, pumpkin seeds, sesame seeds and hemp hearts.

5

Note: If you don't have a blender or food processor, keep the soup chunky.
Notice: Content at this site is not intended to prescribe, treat, mitigate, prevent, diagnose or cure any medical condition or its symptoms, which advice should only be obtained from a qualified health professional.