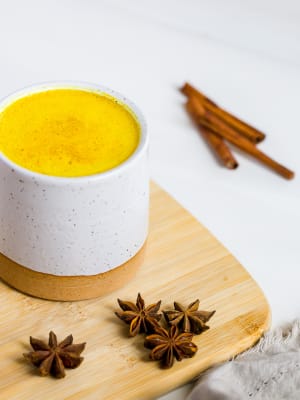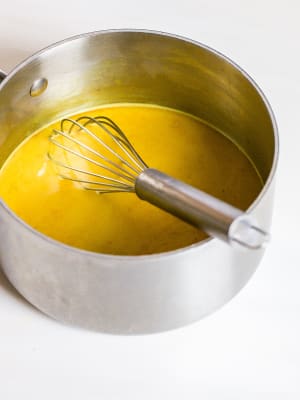 Turmeric is known as the golden spice in Ayurveda, an ancient healing modality from India. Turmeric based-drinks are popular in this alternative medicine system, as turmeric has been revered for thousands of years as a very important spice. Bursting with spices, this drink is as flavourful as it is healing.
Instructions
1

Heat a small saucepan over medium-low heat.

2

Add all ingredients to the pan and stir well.

3

Bring to a low simmer, whisking throughout.

4

Once warmed, use a frother, whisk or blender to froth the mix.

5

Pour into a mug and enjoy!

6

Substitutions: No cardamom, omit. No honey, use another sweetener like coconut sugar or maple syrup.
Notice: Content at this site is not intended to prescribe, treat, mitigate, prevent, diagnose or cure any medical condition or its symptoms, which advice should only be obtained from a qualified health professional.