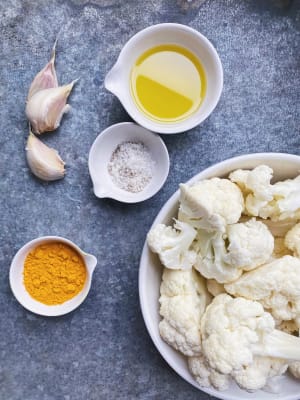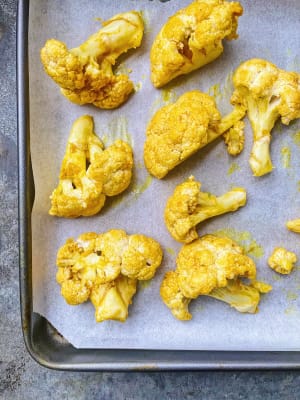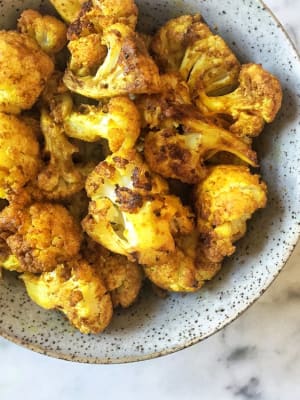 This cauliflower dish is perfect on top of salads, soups or as a side with some lemon tahini sauce. Turmeric: has long been used as a stomach soother and is particularly useful for constipation, cramping, and irritable bowel syndrome. It's also rich in anti-inflammatory properties.
Instructions
1

Preheat your oven to 425 degrees. Line a large baking sheet with parchment paper. Cut your cauliflower into florets.

2

Add the cauliflower florets to a large bowl and add avocado oil, turmeric, sea salt, black pepper, and garlic. Toss until cauliflower is well coated. Transfer to the baking sheet and roast in the oven for 40 minutes, turning halfway.

3

Remove from oven and allow it to cool.
Notice: Content at this site is not intended to prescribe, treat, mitigate, prevent, diagnose or cure any medical condition or its symptoms, which advice should only be obtained from a qualified health professional.