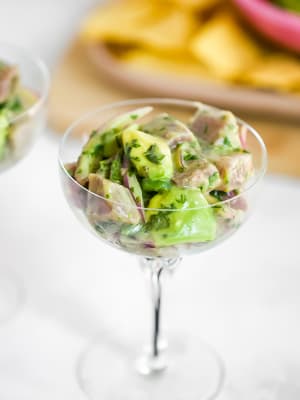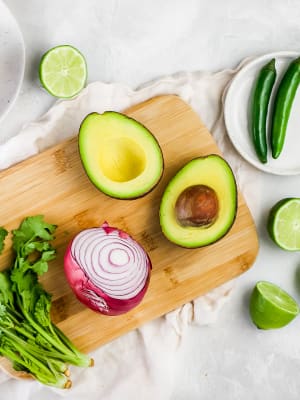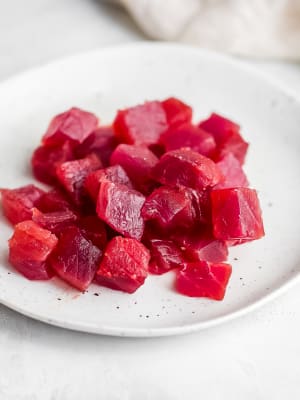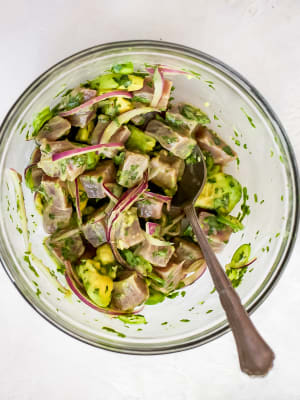 Ceviche cups made with fresh sushi grade tuna, avocado, serrano pepper and red onion make for the perfect snack, side or appetizer. This is great for gluten free, low sugar, kosher, keto, paleo, and IBS conditions or diets.
Instructions
1

Chop the tuna into bite sized cubes.

2

In a large bowl, add the tuna, red onion, serrano pepper, avocado and cilantro. Add the lime juice and toss to combine.

3

Place in the fridge for about 20 minutes to "cook" the tuna.

4

Season with salt.

5

Divide into cups and serve with crispy tortilla chips. Enjoy!
Notice: Content at this site is not intended to prescribe, treat, mitigate, prevent, diagnose or cure any medical condition or its symptoms, which advice should only be obtained from a qualified health professional.