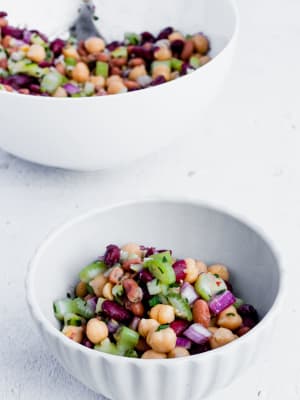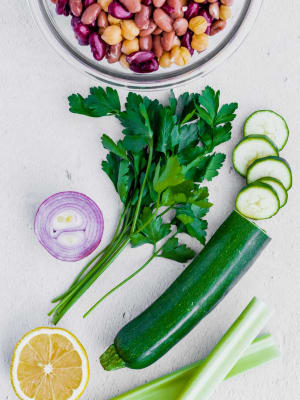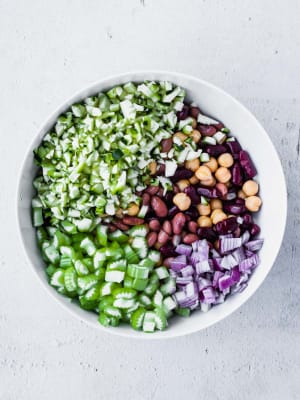 Beans are an excellent source of protein, fibre and minerals. They are a staple in vegetarian, vegan and Mediterranean diets. Having cans of beans in your pantry is a great way to whip up a quick meal and still be able to get loads of nutrients!
Instructions
1

Add beans, zucchini, onion, celery, parsley to a large bowl and toss.

2

Add the olive oil and lemon juice to a small bowl and whisk with a fork to emulsify

3

Pour dressing onto beans and toss.

4

Taste and add more flavour if needed.

5

Serve right away or put in the fridge for 30-60 minutes to let the beans and vegetables soak up the dressing.
Notice: Content at this site is not intended to prescribe, treat, mitigate, prevent, diagnose or cure any medical condition or its symptoms, which advice should only be obtained from a qualified health professional.