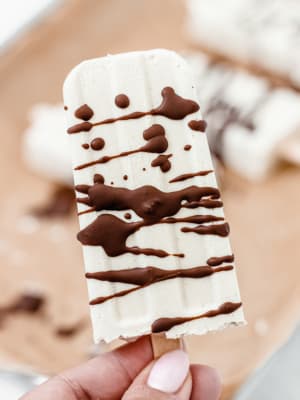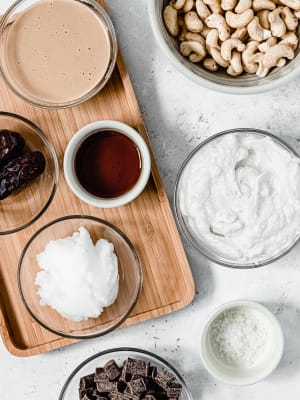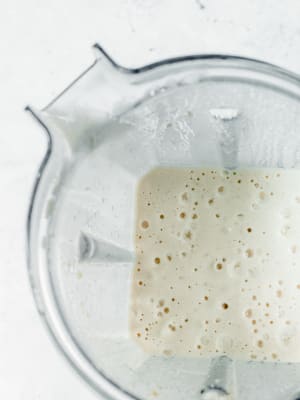 That's right, we said tahini! The tahini really helps to make these extra creamy like an ice cream bar. And we're here for that! It's another healthy fats party over here. Coconut milk, cashews and of course the star ingredient, tahini. Made from sesame seeds, tahini is a great alternative if you can't consume nut butters.
Instructions
1

Add all ingredients, except the coconut oil and chocolate chunks, into a high-powered blender and blend until smooth.

2

Pour into your favourite popsicle moulds and freeze for 4-6 hours (overnight for best results).

3

When the ice cream bars are ready, in a small saucepan on low heat, melt coconut oil. Add the chocolate chips and continuously stir until they are melted.

4

Remove from heat and let cool for 10 minutes.

5

Line a baking sheet with parchment paper. Remove ice cream bars from moulds and spread them out on the baking sheet.

6

6. Get a spoon and drizzle the chocolate sauce all over them. Place back in the freezer for 5 minutes before eating them.

7

Note: To soak cashews, place them in a bowl and add enough filtered water to cover them. If possible, soak for at least 4 hours. If you're pressed for time, soak for 30 minutes.
Notice: Content at this site is not intended to prescribe, treat, mitigate, prevent, diagnose or cure any medical condition or its symptoms, which advice should only be obtained from a qualified health professional.