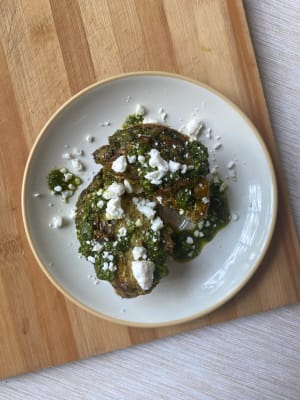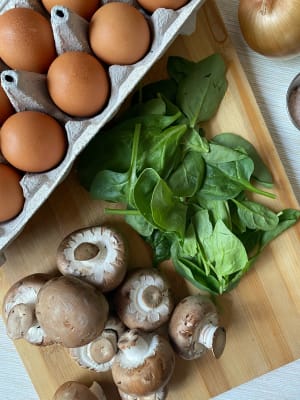 Veggie muffins that taste so delish, the whole family will love them! While this recipe calls for onions, mushrooms and spinach, you can substitute with any vegetables of your choosing. If you're not a fan of kale, feel free to use spinach! The primary ingredient is eggs and… who doesn't love eggs!?
Instructions
1

Preheat oven to 350 F

2

Beat eggs in a large bowl, add the salt and pepper and set aside

3

In a small saucepan, add 2 tbsps of avocado oil and allow it to heat up.

4

Add onions and turn the heat to medium. Sauté until the onions become translucent and then start to caramelize, tossing frequently. Note: this process can take up to 10 minutes

5

Once the onions have caramelized, remove from saucepan and set aside

6

Add remaining oil into the pan and add in the chopped mushrooms and toss.

7

Once the mushrooms are almost done, add in the spinach and continue to sauté. Once done, remove from heat.

8

Combine the caramelized onions, sautéed mushrooms and spinach with the egg mixture and stir to combine completely.

9

Pour mixture into muffin tin/molds and bake for 30 minutes.

10

Once baked remove from the oven and allow the muffins to cool completely. Muffins can be stored in the fridge in an airtight container for 3-4 days. After that, pop them into the freezer and pull out as needed.

11

Optional: Top with pesto and feta (as photographed)

12

Substitutions: Omit onion if SIBO. Sub Kale for spinach if preferred. Sub any 3 vegetables of your choice in place of onions, mushrooms and spinach. Sub coconut oil for avocado oil.
Notice: Content at this site is not intended to prescribe, treat, mitigate, prevent, diagnose or cure any medical condition or its symptoms, which advice should only be obtained from a qualified health professional.