Spiced Lentil Phyllo Pockets
Recipe by Danielle Wiens


Ingredients
Serves 24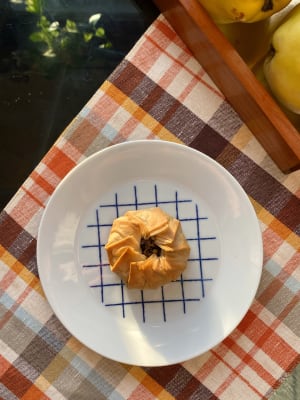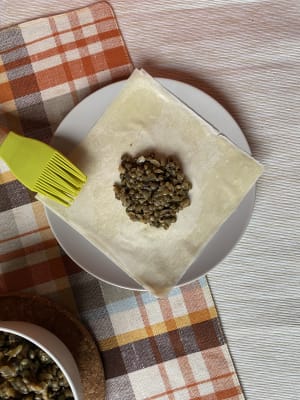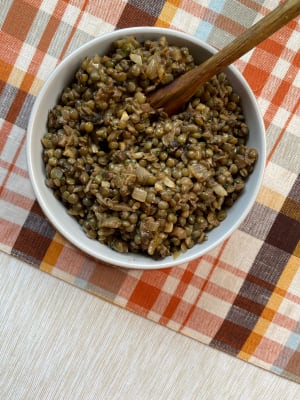 Flakey layers of phyllo, filled with creamy feta and spiced lentils, make these pockets the perfect warming snack. Replace the ghee with olive oil, and the feta with vegan cheese to make this recipe vegan. Just be sure to look for vegan phyllo pastry.
Instructions
1

Thaw the phyllo dough according to the instructions on the packaging.

2

Heat 2 tablespoons of ghee in a heavy bottom pot over medium heat. Add onion and cook, stirring often, until softened slightly, about 5 minutes. Add chopped garlic and 2 tbsp of water, cover and let cook another 10 minutes, stirring occasionally.

3

Add in the other half of the water, and the diced mushrooms. Stir to combine. Let cook, covered, stirring occasionally, about 10-12 minutes.

4

Once mushrooms are tender, add in spices. Stir and let cook for about 1 minute, until spices become fragrant.

5

Add in cooked lentils and tamari, mix well to evenly coat. Remove from heat and let cool. Once cooled, add in crumbled feta.

6

Once the phyllo dough is thawed, roll it out and cut it into even circles (6-8, depending on the sheet size). Keep the sheets covered with a damp towel so they do not dry out.

7

Preheat the oven to 350F.

8

Using a pastry brush, brush the phyllo sheet with melted ghee. Repeat, stacking the sheets on top of each other, until it is 8 layers thick. Spoon 2-3 tbsp of spiced lentils onto the center of the dough. Fold the dough edges inward, stacking the edges on top one another. You may slightly wet the dough with your fingertips to help it stick, but do not over-wet the dough or it will dry out.

9

Place pastries on a lined baking sheet and bake for 25-35 minutes on the middle rack.
Notice: Content at this site is not intended to prescribe, treat, mitigate, prevent, diagnose or cure any medical condition or its symptoms, which advice should only be obtained from a qualified health professional.