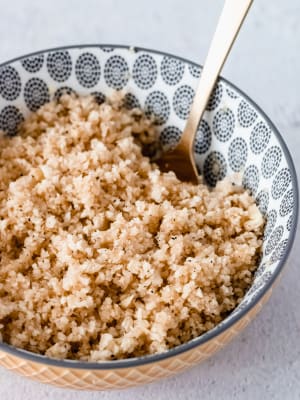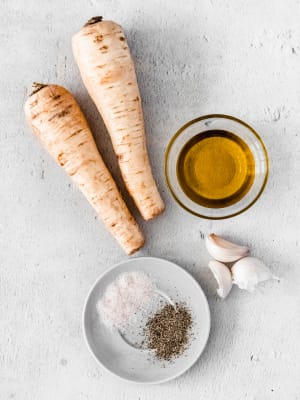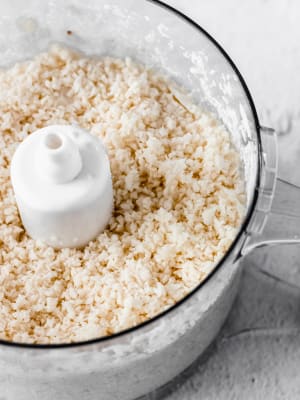 Move over cauliflower rice, there's a new veggie in town and it's parsnips! Bless cauliflower for all of its superpowers to be pretty much transformed into anything but it needs a little break. Parsnips are a root vegetable that look like carrots and also have a similar taste to them. They are a great source of complex carbohydrates. They offer several nutrients like fiber, vitamin C, potassium and folate which are all important for supporting heart health.
Instructions
1

Add chopped parsnips to a food processor and process until it resembles rice.

2

In a large frying pan, on medium-low heat, add the olive oil. Once heated, add the riced parsnips and stir so that the olive oil coats the rice.

3

Add the sea salt, black pepper and garlic. Mix to combine.

4

Saute for 5-6 minutes.

5

Add to a serving bowl and serve with your favourite protein like chicken, steak or fish.

6

Store leftovers in an airtight container in the fridge for up to 3 days.

7

Note: To add more flavour you can add your favourite dried herbs like parsley, basil, rosemary or oregano.
Notice: Content at this site is not intended to prescribe, treat, mitigate, prevent, diagnose or cure any medical condition or its symptoms, which advice should only be obtained from a qualified health professional.