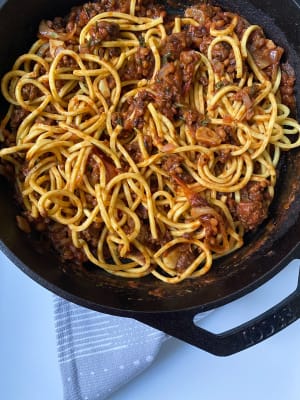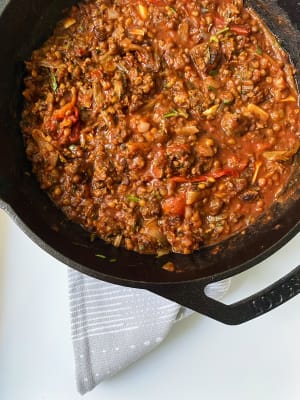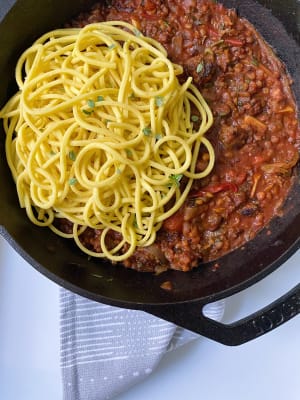 Serves 3
Instructions
1

In a saute pan on medium high heat melt the butter and add the oil. Add the ground beef, onion and garlic and cook for 10 minutes, until the meat begins to brown and the onions and garlic are fragrant; add the fresh tomatoes and cook for 30 seconds.

2

Add the lentils, mashing them slightly into the mixture. Add the canned tomatoes and maple syrup and bring to a lively simmer.

3

Remove from heat, cool, add basil and thyme, taste and adjust seasoning.

4

Serve with cooked pasta of your choice.
Notice: Content at this site is not intended to prescribe, treat, mitigate, prevent, diagnose or cure any medical condition or its symptoms, which advice should only be obtained from a qualified health professional.