Rily x Stellar Eats Cheesy Pizza Pockets
Recipe by Tina Gravalos


Ingredients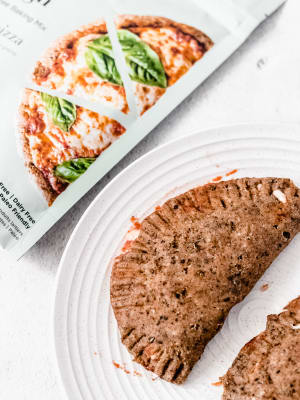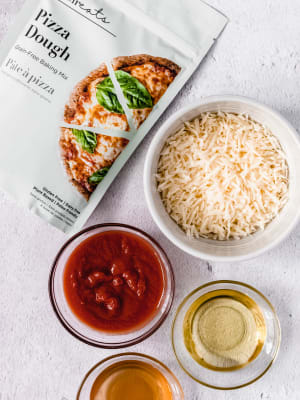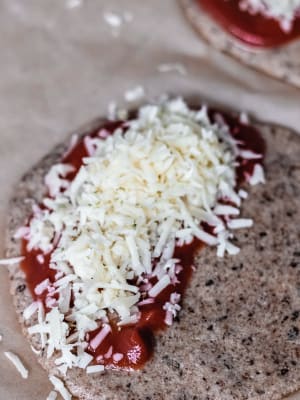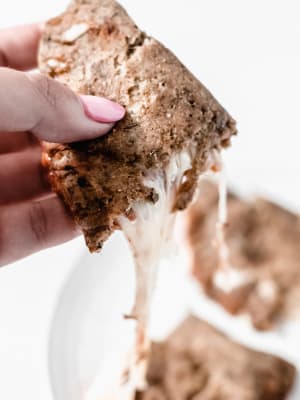 Pizza pockets just got an upgrade! With minimal ingredients you can actually pronounce that will also make your belly happy. It's a win win!
Instructions
1

Preheat oven to 400 degrees F and line a baking sheet with parchment paper.

2

Follow the instructions on the package to create your dough.

3

Grease your hands with some avocado oil to make the dough easier to handle and less sticky.

4

Form the dough into a large ball and place it on the parchment paper.

5

With a knife, cut the dough into 8 pieces and roll each into mini dough balls.

6

Press each dough ball onto the baking sheet like you're making mini pizzas.

7

To each mini pizza, add 2 tablespoons of tomato sauce on one side and then top with 2-3 tablespoons of shredded cheese. The more cheese the better!

8

Carefully fold the other side over to cover the cheese and to make your pockets.

9

Using a fork, gently press down around the edges to close the pockets.

10

Bake for 8-10 minutes for softer pockets. If you want them to be crispier, bake longer. You do not have to flip them. Some cheese will come out while cooking.

11

Add a side salad to complete the meal or eat on their own!
Notice: Content at this site is not intended to prescribe, treat, mitigate, prevent, diagnose or cure any medical condition or its symptoms, which advice should only be obtained from a qualified health professional.