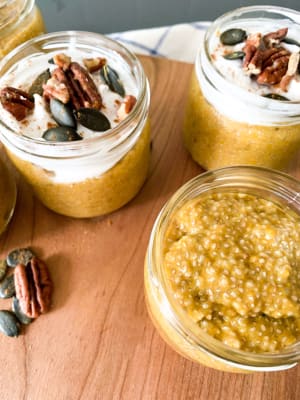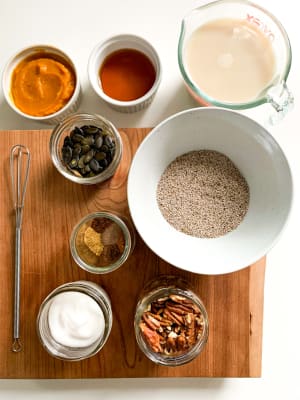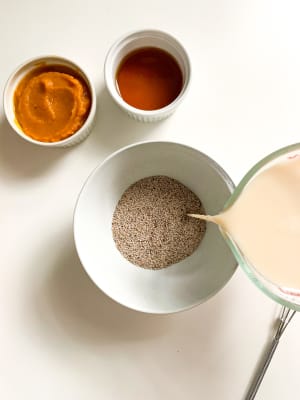 Chia pudding is a fantastic quick and filling breakfast or snack. It is jam packed with fibre, iron, magnesium, calcium as well as cancer-preventive and supportive phytochemicals, ferulic acid and caffeic acid, among others. The familiar fall flavours will remind you of your favourite pumpkin pie recipe and the garnishes will convince you that you are eating dessert for breakfast!
Instructions
1

WHISK: all of the ingredients until well combined.

2

DIVIDE: the chia pudding between 5 containers or store it in one glass container.

3

GARNISH: the chia pudding with coconut kefir or Greek yogurt for more protein, chopped pecans and a sprinkle of cinnamon.

4

Substitutions: To make this lower sugar use stevia or another sugar-free alternative.
Notice: Content at this site is not intended to prescribe, treat, mitigate, prevent, diagnose or cure any medical condition or its symptoms, which advice should only be obtained from a qualified health professional.