One Pan Roasted Root Veggie Bowl
Recipe by Jennifer Barr


Ingredients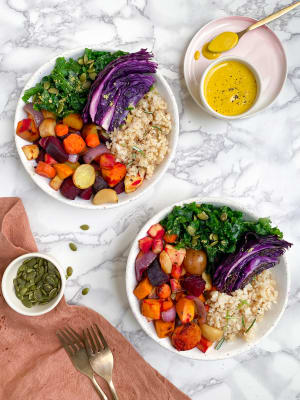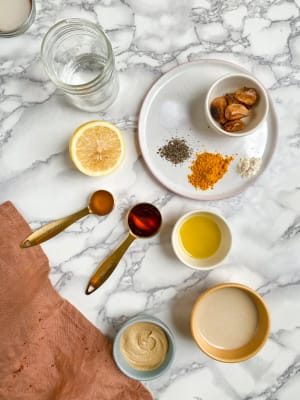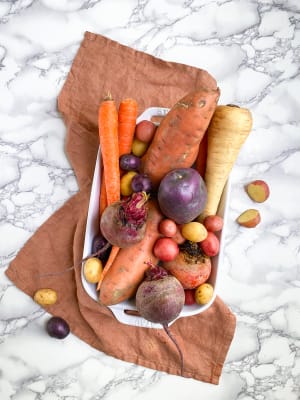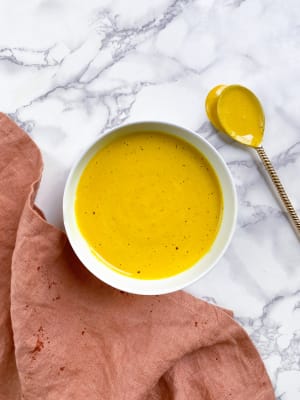 A hearty salad for those colder months to keep you cozy and satisfied. Packed with grounding herbs, spices, root vegetables and lots of flavour. This One Pan Root vegetable salad will be your favourite meal prep time saver and on repeat all winter long.
Instructions
1

Preheat oven to 425°F. Line 1-2 baking pans with parchment paper. Chop and prepare all of your root vegetables and kale.

2

Toss parsnip, sweet potato, baby potatoes, purple potato, carrots, beets, red onion, and sweet potato with olive oil, garlic powder, fresh rosemary, sea salt, and pepper in a large bowl. Spread evenly across the prepared pans and place a few sprigs of fresh rosemary on top.

3

Cut the top off of the garlic bulb and place in a piece of foil. Drizzle with olive oil and wrap in the foil. Place the garlic foil packet on the vegetable pan. Cut a purple cabbage into quarters or 'steaks' and place on the second lined pan. Coat with a drizzle of olive oil, sea salt and pepper on each cut.

4

Roast vegetables for 15 minutes; toss and flip the root vegetables and cabbage steaks and roast for an additional 15 minutes. After the 30 minutes, remove the garlic bulb and purple cabbage steaks from the oven and set aside. Toss the other vegetables and return back to the oven to roast for an additional 10-15 minutes. Once vegetables are roasted, toss together with the chopped kale and return to the warm oven for 1-2 minutes to wilt.

5

Once your vegetables are roasted, cook brown rice according to package instructions and when you've removed the roasted garlic from the oven and let it cool, you can start to make the dressing.

6

Add all of the dressing ingredients into a small blender and blend until fully combined, transfer to a glass sealed jar.

7

Place the kale, brown rice as your base, a purple cabbage steak(s) and then the roasted vegetables. Drizzle dressing on top and sprinkle with raw pepita seeds.

8

Store leftovers in the fridge for up to 5 days and the dressing for two weeks.

9

For dressing, combine tahini, water, lemon, apple cider vinegar, maple syrup, dijon mustard, roasted garlic, olive oil, onion powder, sea salt, pepper and turmeric.

10

Substitutions: Instead of rice you can use any other grain or lentils. Instead of roasting the kale you can chop it up and massage it with sea salt, lemon, and olive oil to enjoy it raw.
Notice: Content at this site is not intended to prescribe, treat, mitigate, prevent, diagnose or cure any medical condition or its symptoms, which advice should only be obtained from a qualified health professional.