Miso Soup with Mushrooms & Noodles
Recipe by Jaclyn Irwin


Ingredients
Serves 02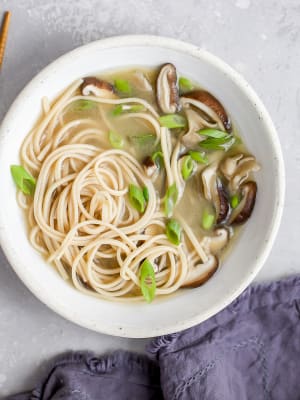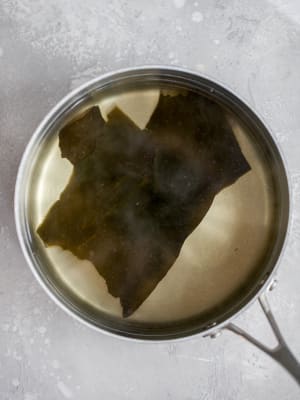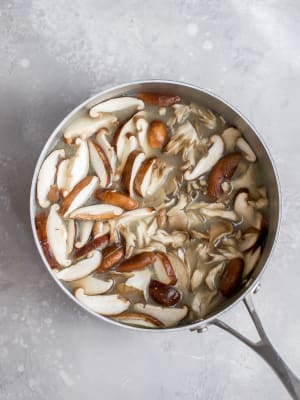 Comforting and cozy, this miso soup is perfect for a quick weeknight meal.
Instructions
1

In a large pot add the water and the kombu and bring to a low boil, reduce the heat, and simmer for 10 minutes. Remove the piece of kombu and discard.

2

Add the ginger to the dashi along with the mushrooms and simmer for about 10 minutes, until softened and cooked through.

3

Meanwhile, in a separate pot, cook the soba noodles, drain and rinse and set aside.

4

In a small bowl, add some of the dashi broth (about ½ cup) and then add the miso paste. Whisk well to combine. Then add this to the soup and stir well. Don't let it boil once the miso is added, keep it to a low simmer.

5

Divide the soba noodles into bowls and add the miso soup to each bowl. Top with green onion. Serve and enjoy!

6

Substitutions: No maitake mushrooms: use more shiitake, or another type of mushroom of your preference. This soup is made with a mild yellow miso, not the red miso type which is more intense in flavour. More protein: add chopped extra firm tofu during the last 5 minutes of cooking.
Notice: Content at this site is not intended to prescribe, treat, mitigate, prevent, diagnose or cure any medical condition or its symptoms, which advice should only be obtained from a qualified health professional.