Miso Glazed Eggplant
Recipe by Jaclyn Irwin


Ingredients
Serves 02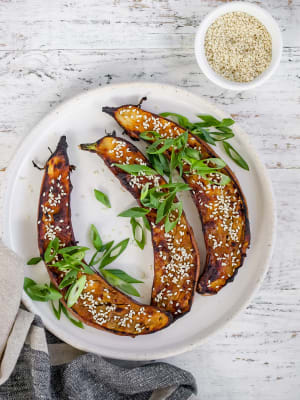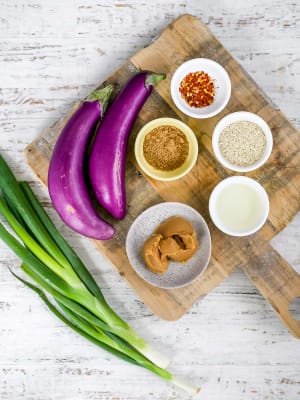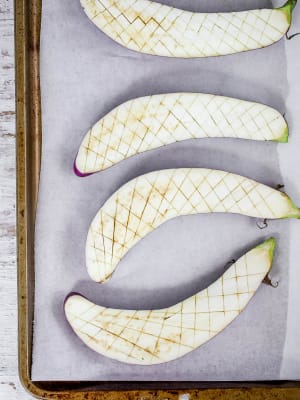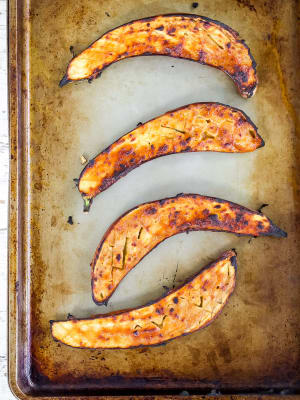 This quick and easy side is packed with flavour from miso paste and can be made into a full meal with rice and grilled tofu or fish.
Instructions
1

Slice the eggplant down the middle lengthwise. Using a sharp knife, score each eggplant half into small squares. Drizzle with avocado oil.

2

Place the eggplant skin side up on a greased baking sheet and broil for four minutes.

3

In a small bowl, whisk together the miso paste, coconut sugar, rice vinegar, water and chili flakes.

4

Remove the eggplant and brush with the miso mixture and place back on the baking sheet, skin side down. Broil for four to five minutes, until charred and the mixture is bubbling.

5

Sprinkle sesame seeds on top and garnish with green onion. Serve and enjoy!

6

Substitutions: No coconut sugar: use brown sugar. No spice: omit the chili flakes
Notice: Content at this site is not intended to prescribe, treat, mitigate, prevent, diagnose or cure any medical condition or its symptoms, which advice should only be obtained from a qualified health professional.