Mediterranean Couscous Salad
Recipe by Carley Nadine


Ingredients
Serves 04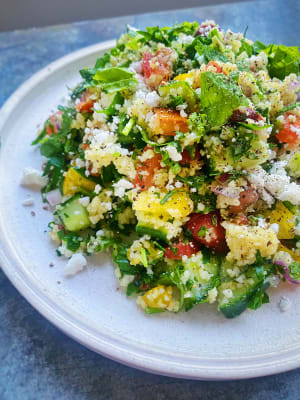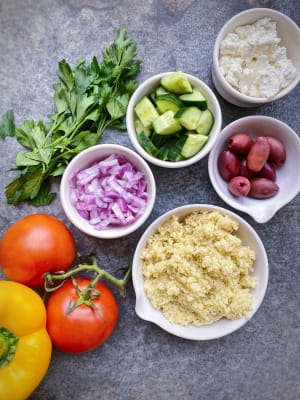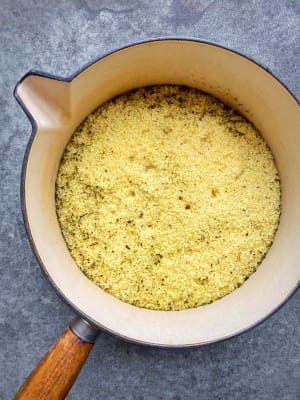 This Mediterranean couscous salad is the perfect balance of fiber-rich vegetables and protein that makes it light yet satisfying. Perfect for warm summer days, this vegetarian dish can be enjoyed as a side dish or on top of a salad as a balanced meal.
Instructions
1

Bring water, salt, and 2 tbsp of olive oil to a boil in a medium saucepan. Add couscous and stir quickly. Turn off the heat and cover. Let couscous stand until tender, 5 minutes and then fluff with a fork and let cool. If purchasing packaged couscous, reference the directions on the package.

2

Combine couscous, tomatoes, cucumber, bell pepper, red onion, olives, cheese, parsley, in a medium bowl. Combine lemon juice and the rest of the olive oil and whisk, pour dressing over the couscous salad, stir to combine. Season with salt and pepper.
Notice: Content at this site is not intended to prescribe, treat, mitigate, prevent, diagnose or cure any medical condition or its symptoms, which advice should only be obtained from a qualified health professional.