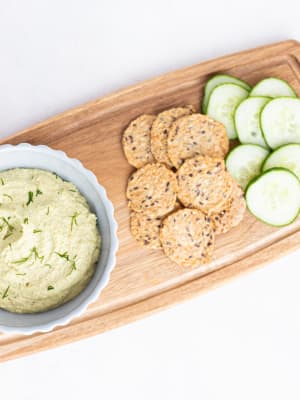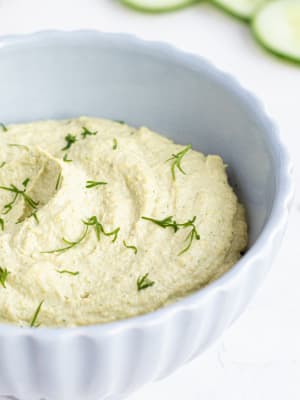 This dip is like hummus, minus the chickpeas. Sunflower seeds make for a great dip base for those who might have trouble digesting chickpeas. Sunflower seeds offer healthy fats, fibre, vitamin E, to name a few nutrients. Vitamin E is a potent antioxidant and fat-soluble vitamin that is anti-inflammatory and supports heart health.
Instructions
1

Prep: Soak sunflower seeds for at least an hour or overnight if you can.

2

In a blender or food processor, add all ingredients except for the water and start to blend.

3

Add the water as you go. You can add more to reach desired consistency.

4

Add some more dill on top!

5

Store in an airtight container in the fridge for up to 4 days.

6

Note: Serve as a dip with seed crackers and veggies. You can even use it as a spread on bread.
Notice: Content at this site is not intended to prescribe, treat, mitigate, prevent, diagnose or cure any medical condition or its symptoms, which advice should only be obtained from a qualified health professional.