Leftover Turkey & Wild Rice Soup
Recipe by Tina Gravalos


Ingredients
Serves 06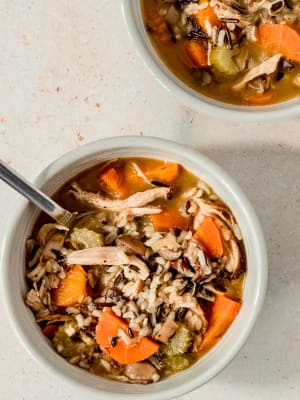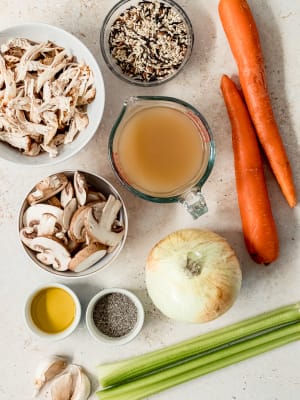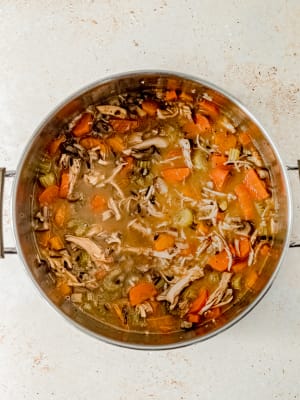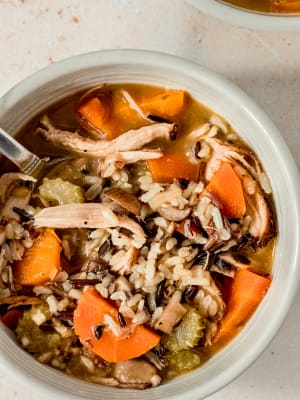 The perfect soup to use up some leftover turkey from your Thanksgiving feast! Creating soups with nourishing bone broth is very beneficial for digestion as well as supporting your immune system.
Instructions
1

In a large pot, on medium low heat, add the olive oil and butter (if using).

2

Add the onions and sauteé until they begin to soften, about 3-5 minutes.

3

Add the carrots, celery, sea salt, black pepper and sauteé until they begin to soften, another 3-5 minutes.

4

Add the mushrooms, garlic, 2-3 tablespoons of chicken broth and cook for a few more minutes.

5

Add the rest of the broth, wild rice and simmer for 30 minutes with the lid on slightly askew.

6

Add the turkey, 2 cups of water and cook for another 15-20 minutes or until the rice is cooked.

7

Taste and add more salt and pepper if needed.

8

Store leftovers in an airtight container in the fridge for up to 3 days or freeze for up to 3 months.

9

Note: The turkey used in this recipe was seasoned with dried rosemary, thyme, parsley, basil, and garlic so I didn't add any other spices. To reheat the soup, add water or more broth as some liquid will get absorbed.

10

Substitutions: You can use homemade turkey stock instead of chicken broth. You can use leftover roasted chicken instead of turkey.
Notice: Content at this site is not intended to prescribe, treat, mitigate, prevent, diagnose or cure any medical condition or its symptoms, which advice should only be obtained from a qualified health professional.