Grilled Corn & Black Bean Salad
Recipe by Tina Gravalos


Ingredients
Serves 04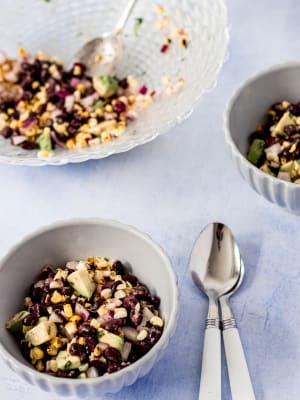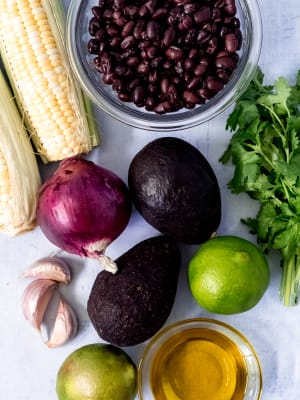 Corn on the cob is delicious as is but there are other ways to be creative with it like tossing it in a salad like this! A fibre packed salad that can be beneficial for heart health, hormonal health and brain health, to name a few.
Instructions
1

To make the dressing, add minced garlic, lime juice, olive oil, sea salt to a blender and blend until smooth. Set aside.

2

In a large salad bowl, add the black beans, grilled corn kernels, onion, avocados and cilantro. Pour dressing on top and mix to combine. Taste and add more sea salt if needed.

3

Divide into individual salad bowls/plates and enjoy! Serve with your favourite protein like chicken or steak.

4

Store in an air-tight container in the fridge for up to 3 days.

5

Substitutions: Pressed for time, use canned corn instead.
Notice: Content at this site is not intended to prescribe, treat, mitigate, prevent, diagnose or cure any medical condition or its symptoms, which advice should only be obtained from a qualified health professional.