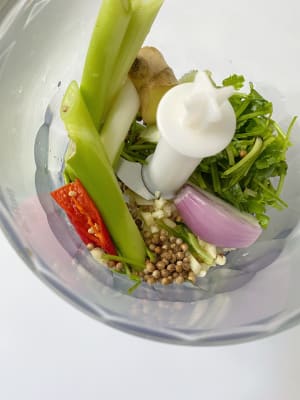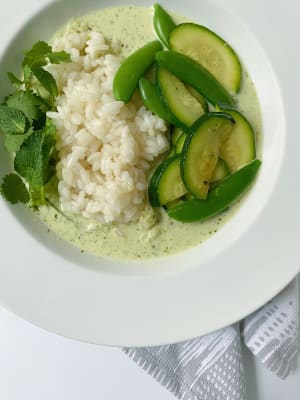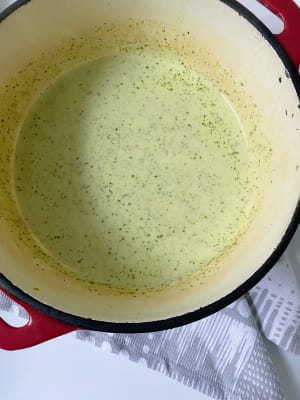 This easy-to-make curry and veggie dish is full of warming herbs and is great for the gut!
Instructions
1

In a food processor blend all the Curry Paste ingredients until a paste is formed. Set aside.

2

Cook the sushi rice according to package directions, replacing ¼ of the cooking liquid with rice vinegar. Set aside.

3

In a saute pan, melt the butter on medium heat. Add the snow peas and zucchini, and cook for 2 minutes. Add the curry paste and stir to coat the vegetables. Add the coconut milk and bring to a simmer.

4

Serve hot with seasoned rice and fresh cilantro and mint leaves.
Notice: Content at this site is not intended to prescribe, treat, mitigate, prevent, diagnose or cure any medical condition or its symptoms, which advice should only be obtained from a qualified health professional.