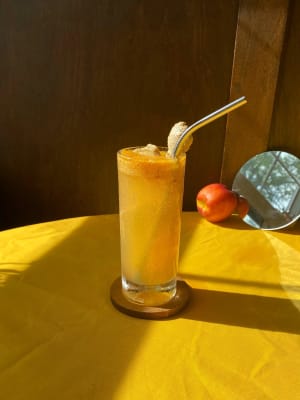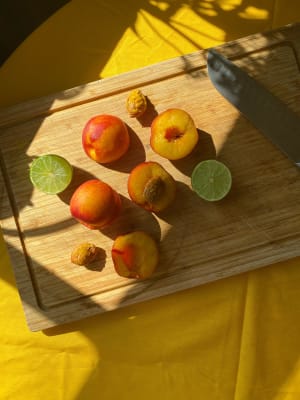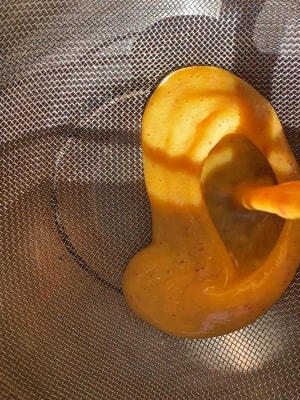 : It's nectarine season and that means buying them by the basket then wondering how you're going to eat them all before they go bad in a few days. If that sounds like you then this recipe is here to help. Whenever I'm about to run out the clock on some fresh fruit, I blend it up with a little bit of water and sugar and freeze them into ice cubes. This recipe pairs sweet nectarines, with spicy ginger, and refreshing lime for the ultimate waste-reducing recipe. Recipe takes 4 hours total.
Instructions
1

Add the quartered nectarines, lime juice, honey, and flatwater to the blender. Blend until smooth.

2

Strain the fruit puree through a fine-mesh sieve.

3

Pour fruit puree into an ice cube tray. Let freeze, around 4 hours.

4

Once the ice cubes are frozen, divide them between two glasses. Add a ginger slice to each drink. Top with sparkling water.
Notice: Content at this site is not intended to prescribe, treat, mitigate, prevent, diagnose or cure any medical condition or its symptoms, which advice should only be obtained from a qualified health professional.