Garlic Broccoli with Tahini Dressing
Recipe by Danielle Wiens


Ingredients
Serves 02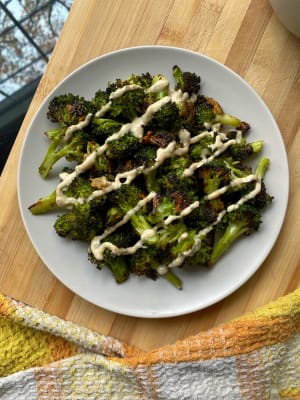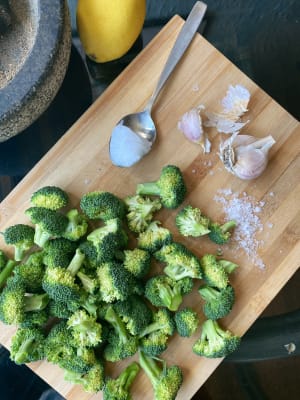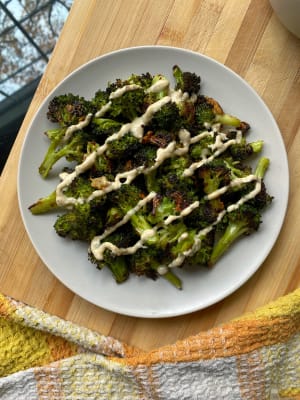 Getting your veggies in just got easier. Crispy broccoli pairs with a creamy tahini dressing in this staple recipe. Have it as a side dish to your favourite entree, or even as a snack.
Instructions
1

Preheat the oven to 425F.

2

Toss broccoli florets in melted coconut oil. Line a baking sheet with parchment paper or tin foil. Place the broccoli on the sheet, making sure to spread the pieces out so they have as much space in between them as possible. Place in the oven for 12-15 minutes.

3

While the broccoli is cooking, prepare your sauce. Whisk all ingredients, except the grated garlic, together.

4

Remove the broccoli from the oven and flip it. Grate the 2 garlic cloves over the garlic and place back in the oven for another 8-10 minutes.

5

Serve drizzled with tahini dressing and flaked sea salt on top.
Notice: Content at this site is not intended to prescribe, treat, mitigate, prevent, diagnose or cure any medical condition or its symptoms, which advice should only be obtained from a qualified health professional.