Dairy Free Spiced Hot Chocolate
Recipe by Jaclyn Irwin


Ingredients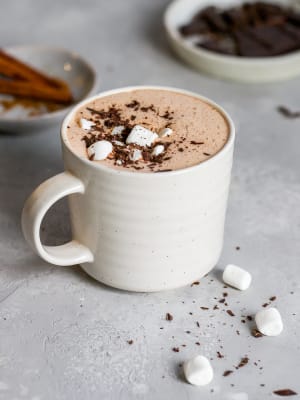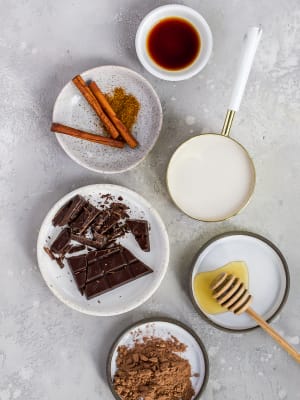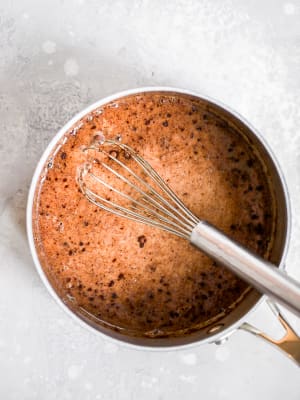 If you want to try a decadent hot chocolate, this is it! Adding a pinch of cayenne pepper brings some heat and when you combine that with cinnamon and vanilla extract it's much more complex than a traditional hot chocolate.
Instructions
1

In a small saucepan, add the coconut milk, almond milk, cocoa, vanilla, honey, cinnamon and cayenne. Bring to a simmer, stirring occasionally, until heated through, about 5 to 7 minutes. Add the dark chocolate and stir to combine, until melted and smooth.

2

Pour into a blender and carefully blend until smooth.

3

Pour into a mug and top with optional marshmallows and shaved dark chocolate.
Notice: Content at this site is not intended to prescribe, treat, mitigate, prevent, diagnose or cure any medical condition or its symptoms, which advice should only be obtained from a qualified health professional.