Cherry Chocolate Waffles
Recipe by Jaclyn Irwin


Ingredients
Serves 03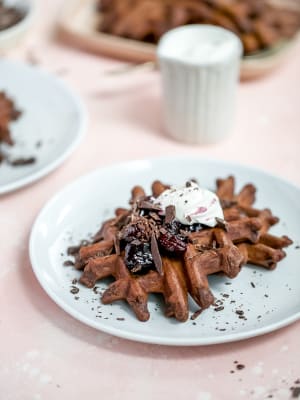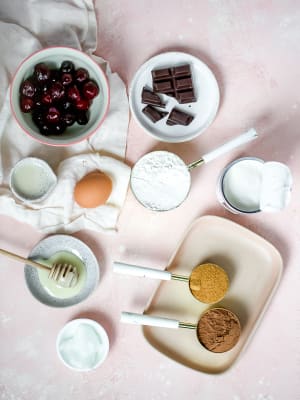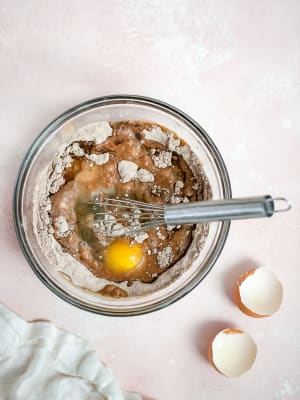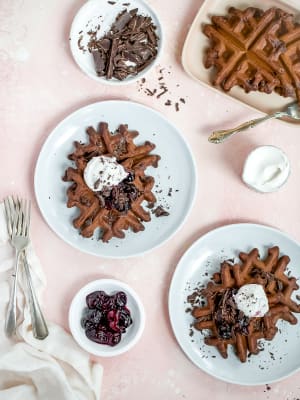 Dark chocolate and cherry waffles combine to make the ultimate sweet (but not too sweet) waffle. These are great for making ahead of time and freezing, just pop them in the oven (or toaster) to reheat. This is great for gluten free, kosher and low sugar conditions or diets. Note: For clarity a few ingredients may be repeated.
Instructions
1

Make the cherries: in a small saucepan over medium heat, add the water and whisk in the arrowroot and 1 tsp of coconut sugar. Add the cherries and cook over a light boil on medium heat for 13 to 15 minutes, until the sauce has thickened.

2

Meanwhile, make the waffles: preheat your waffle maker. In a medium sized bowl, add the flour, cocoa powder, 2 tbsp of coconut sugar and salt and whisk well. Then add the egg, oat milk and coconut oil and whisk until smooth and everything is incorporated.

3

Spray your waffle iron with oil. Add about ¼ cup of the waffle batter and close the lid. Cook for about four minutes. Remove and repeat with the remaining waffles.

4

While the waffles are cooking, make the coconut whipped cream: add the coconut whip cream, honey and vanilla to a large mixing bowl, or to a stand mixer fitted with the whisk attachment. Whisk until everything has been incorporated and is smooth.

5

Assemble the waffles with cherries, coconut whipped cream and dark chocolate. Enjoy!

6

Substitutions: No arrowroot flour, use cornstarch. Cherries: use fresh or frozen pitted cherries, or sub with another fruit, such as strawberries. No oat milk, use another type of milk such as coconut or almond milk (or dairy milk). No coconut oil, use avocado oil. No raw honey, use another type of sweetener in the whipped cream.
Notice: Content at this site is not intended to prescribe, treat, mitigate, prevent, diagnose or cure any medical condition or its symptoms, which advice should only be obtained from a qualified health professional.