Chai Spiced Donut Holes
Recipe by Jaclyn Irwin


Ingredients
Serves 20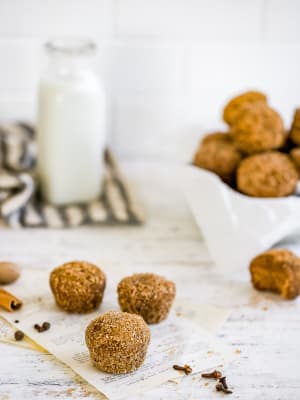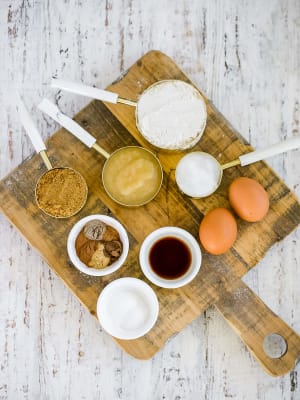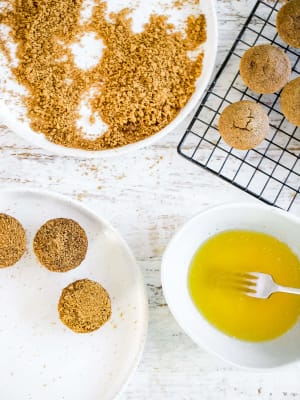 These donut holes are surprisingly soft and fluffy for being baked. Packed with lots of warming chai spices and rolled in a blend of sugar and spice, these are the perfect fall treat when you're craving something sweet.
Instructions
1

Preheat the oven to 350ºF and spray a mini muffin tin with avocado oil.

2

In a small bowl, combine the sugar with the cinnamon, ginger, cardamom, allspice and nutmeg and set aside.

3

In a large bowl combine the applesauce, eggs, vanilla, salt, baking soda, flour, melted coconut oil and ½ cup of the sugar/spice mixture. Mix well with a spatula to combine.

4

Use a spoon to scoop the batter into the prepared muffin tin, filling about ¾ of the way up. Place in the oven and bake for 10 to 13 minutes, until a toothpick inserted comes out mostly clean. Let cool before removing.

5

In a microwave safe bowl, melt the butter.

6

Once the donut holes are cool, coat in the melted butter and then roll in the sugar/spice mixture. Repeat with the remaining donut holes. Enjoy!

7

These taste best when fresh, but leftovers can be refrigerated in a sealed container for up to one week.

8

Substitutions: Flour: regular all-purpose flour will also work. No dairy: use a vegan butter. Brown sugar: use coconut sugar instead.
Notice: Content at this site is not intended to prescribe, treat, mitigate, prevent, diagnose or cure any medical condition or its symptoms, which advice should only be obtained from a qualified health professional.