Cajun Chicken Mason Jar Salad
Recipe by Jaclyn Irwin


Ingredients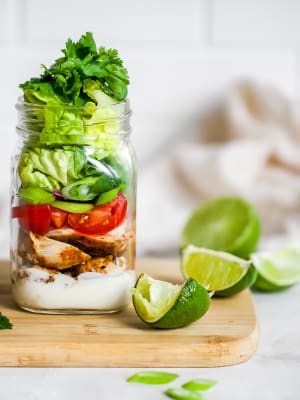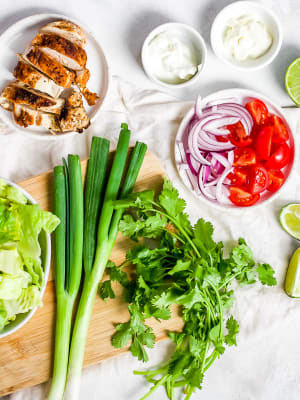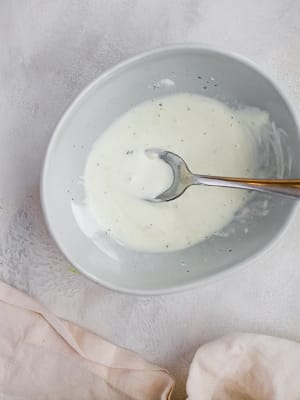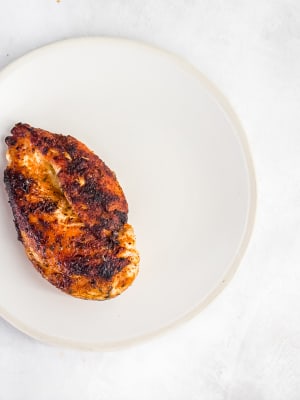 This easy and portable cajun chicken mason jar salad is perfect for a quick lunch or dinner. The best part is the dressing on the bottom won't wilt the lettuce at the top, making it perfect to store in the fridge for up to 3 days. This is great for gluten free, keto, low sugar and IBS conditions or diets.
Instructions
1

Season the chicken with the cajun seasoning and salt and pepper (if salt is not in the cajun mix).

2

Heat a skillet over medium heat and add the oil. Once hot, add the chicken and sear on both sides, about 6 to 7 minutes per side, until cooked through. Remove and let cool and then slice or chop into bite sized pieces.

3

In a small bowl, add the yogurt, mayonnaise, lime juice and salt and pepper.

4

In a 500mL mason jar, add the dressing at the bottom. Then add the cooled chicken. Add the tomatoes on top, red onion, romaine and cilantro. Seal and place in the fridge until ready to eat.

5

Shake well when ready to eat and pour into a bowl to enjoy.

6

Substitutions: If you don't have cajun seasoning you can use another mix you prefer or a different variety of spices/herbs. If you cant have dairy, use dairy-free yogurt instead.
Notice: Content at this site is not intended to prescribe, treat, mitigate, prevent, diagnose or cure any medical condition or its symptoms, which advice should only be obtained from a qualified health professional.