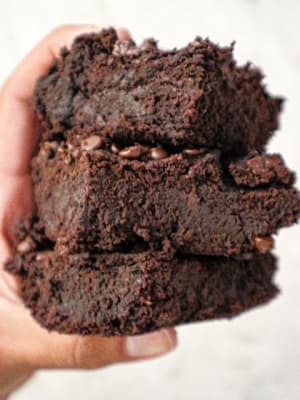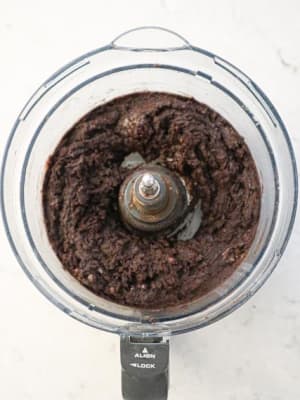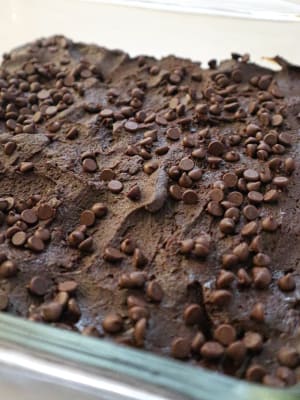 A delicious and decadent brownie that is loaded with plant based protein. So good, no one will know the difference.
Instructions
1

Preheat the oven to 350 degrees

2

Remove the pits from the dates and soak in warm water for 10-15 minutes. Drain water completely

3

Combine the black beans, dates and coconut oil in the food processor. Process until a smooth texture and beans have fully mixed in

4

Add in baking powder, cacao powder, shredded coconut and pulse until fully combined with the bean mixture

5

Add chocolate chips to the mixture and pulse a few times

6

Remove mixture from the food processor and transfer to a greased, 8 X 8" pan, (optional: garnish with extra chocolate chips)

7

Bake in the oven for 55-60 minutes, checking to make sure it is baked through

8

Remove from oven and allow to fully cool before slicing into squares

9

Store in an airtight container on the counter, and transfer to the fridge after 3 days

10

Optional: Omit the chocolate chips to keep the recipe low sugar
Notice: Content at this site is not intended to prescribe, treat, mitigate, prevent, diagnose or cure any medical condition or its symptoms, which advice should only be obtained from a qualified health professional.