BBQ Greek Lamb Burgers
Recipe by Tina Gravalos


Ingredients
Serves 04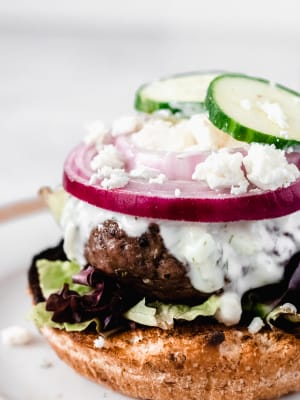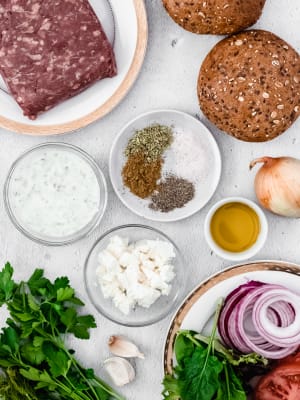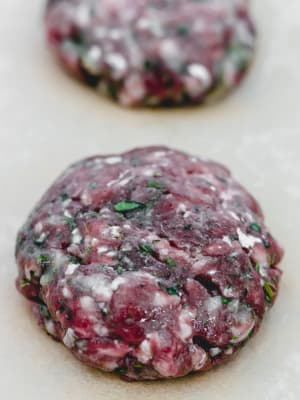 There's just something about slathering tzatziki and feta on top of a lamb burger. So delicious with a big punch of flavour! Lamb is a great source of vitamin B12, protein, selenium, zinc and other vitamins and minerals. It is a common meat choice for a Mediterranean diet, which is particularly noted to support heart health.
Instructions
1

In a large bowl, add all of the ingredients, except for the buns and toppings. Mix well to combine.

2

Shape into patties to your desired thickness.

3

Heat BBQ and add lamb burgers. Grill for 5-6 minutes per side or until cooked to your liking.

4

To toast the buns, place each half on the grill, face down, for 20-30 seconds.

5

To assemble, add some spring mix to the bottom of the bun. Then add the lamb burger. Top with tzatziki, red onion rings, feta and cucumbers. You can switch it up to your liking.

6

Store leftover burgers in an airtight container in the fridge for up to 3 days.

7

You can use pita to make a wrap or lettuce as a bun depending on your preference.
Notice: Content at this site is not intended to prescribe, treat, mitigate, prevent, diagnose or cure any medical condition or its symptoms, which advice should only be obtained from a qualified health professional.