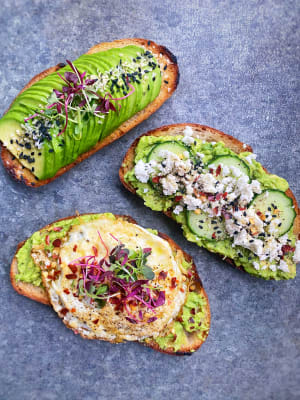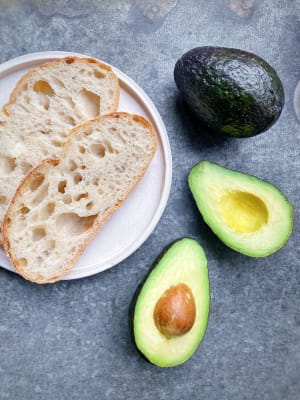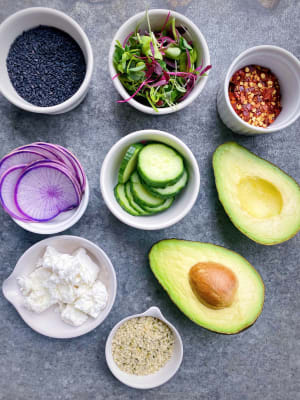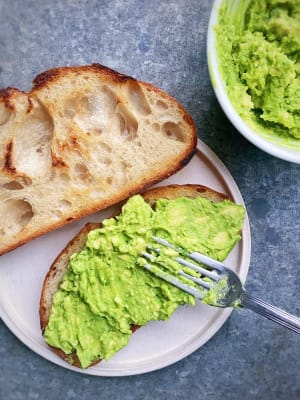 Avocado toast is a type of open sandwich consisting of toast with mashed avocado, salt + black pepper. Potential additional ingredients that enhance the flavour. Perfect for anytime of day and incredibly versatile to suit anyone's tastes.
Instructions
1

Pick a good avocado. You want ripe but not over-ripe Hass avocados. Look for avocados that yield a bit to a gentle squeeze, but avoid using avocados that are mushy or stringy on the inside.

2

Toast your slice of bread until golden and firm.

3

Remove the pit from your avocado. Use a big spoon to scoop out the flesh. Put it in a bowl and mash it up with a fork until it's as smooth as you like it. Mix in a pinch of salt (about ⅛ teaspoon) and add more to taste, if desired.

4

Spread avocado on top of your toast. Enjoy as-is or add toppings. *Optional: Just slice avocado and add to toast with some sea salt.

5

Substitutions/optional: Use gluten free bread for a gluten free option. Add an egg for extra protein. Add fresh leafy herbs: Chopped fresh basil, cilantro, dill, or parsley are all great with avocado.

6
Notice: Content at this site is not intended to prescribe, treat, mitigate, prevent, diagnose or cure any medical condition or its symptoms, which advice should only be obtained from a qualified health professional.